A GoFundMe campaign for Ramesh Thapa, a Nepali man, who was shot dead has managed to raised over $29,000. The goal initial set was set at $25,000 but has now been raised higher to $40,000.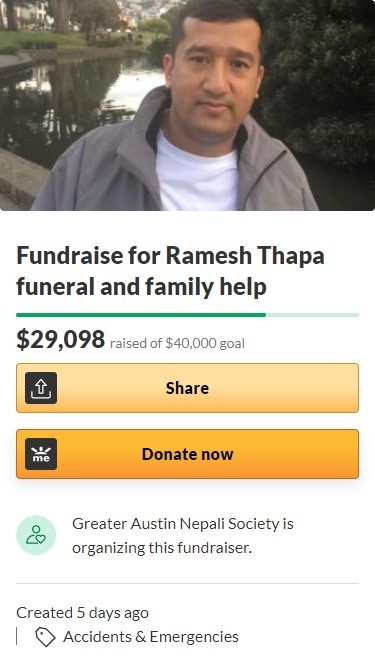 The incident took place in Austin, Texas on the 6th of April. Mr. Ramesh Thapa was returning home after work when he was shot in the parking lot of his apartment.
Mr. Ramesh Thapa, was a resident of Pokhara but had been living in Austin, Texas with his brother, Laxam Thapa. His elderly parents, wife and a 13 year old son, who are back home in Nepal are in disbelief. According to his friends and family, Ramesh was a general soul and the incident almost feels like a bad dream.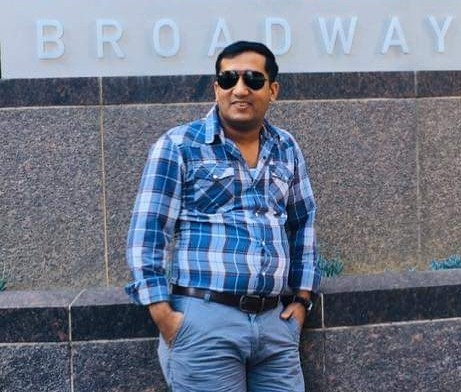 After an investigation, the Austin Police Department has arrested 23-year-old Francis O'Neill. Francis suspected for the shooting of Mr. Ramesh has been charged with first-degree murder, second-degree assault and causing grievous bodily harm.
A Nepalese community, Greater Austin Nepali Society has created a ground funding campaign on GoFundMe to send the body of Ramesh back to Nepal.
The link to the GoFundMe: https://www.gofundme.com/f/fundraise-for-ramesh-thapa-funeral-and-family-help